How to view your session once it is booked
HOW TO ACCESS
Log in to Motivo and view your dashboard.
After a session has been booked, it will appear on your dashboard under the 'Upcoming Sessions' area. To view the session details, click on the session to open.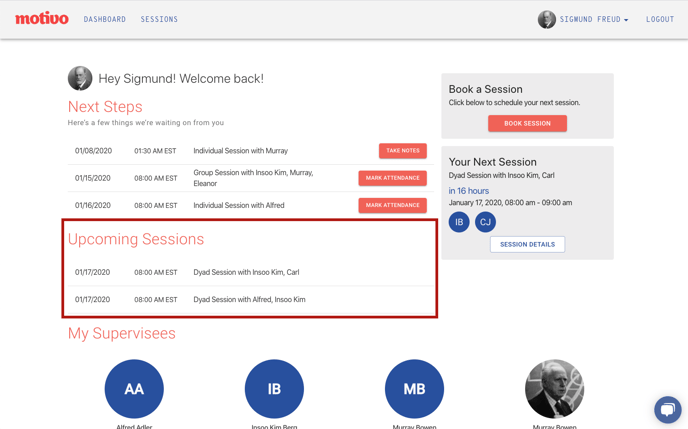 Once you click on the session to open the session, you will see all of the details of that specific session.
When viewing the session details, if the session is recurring, the session details will show the frequency of the recurring session.